A historical home with large windows and lush landscaping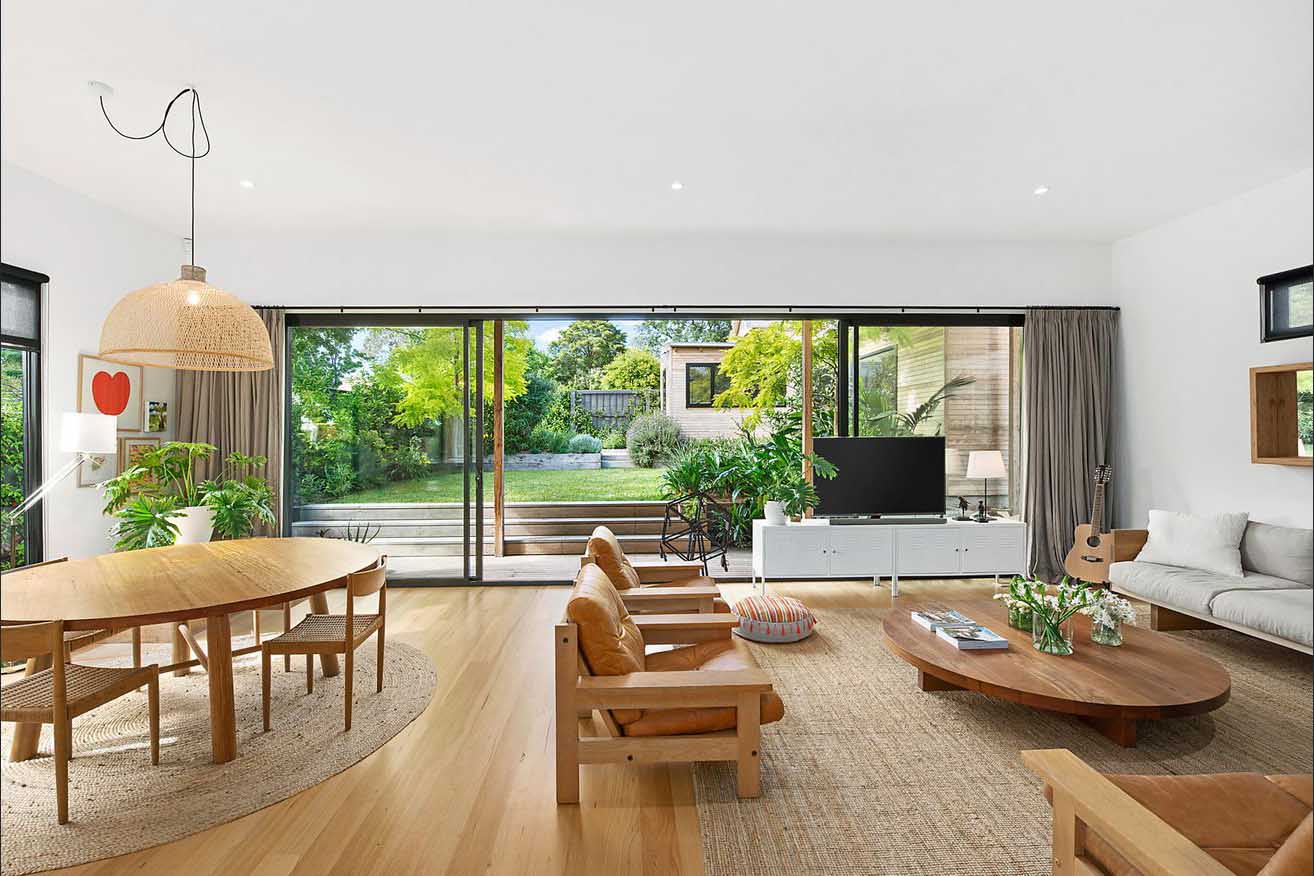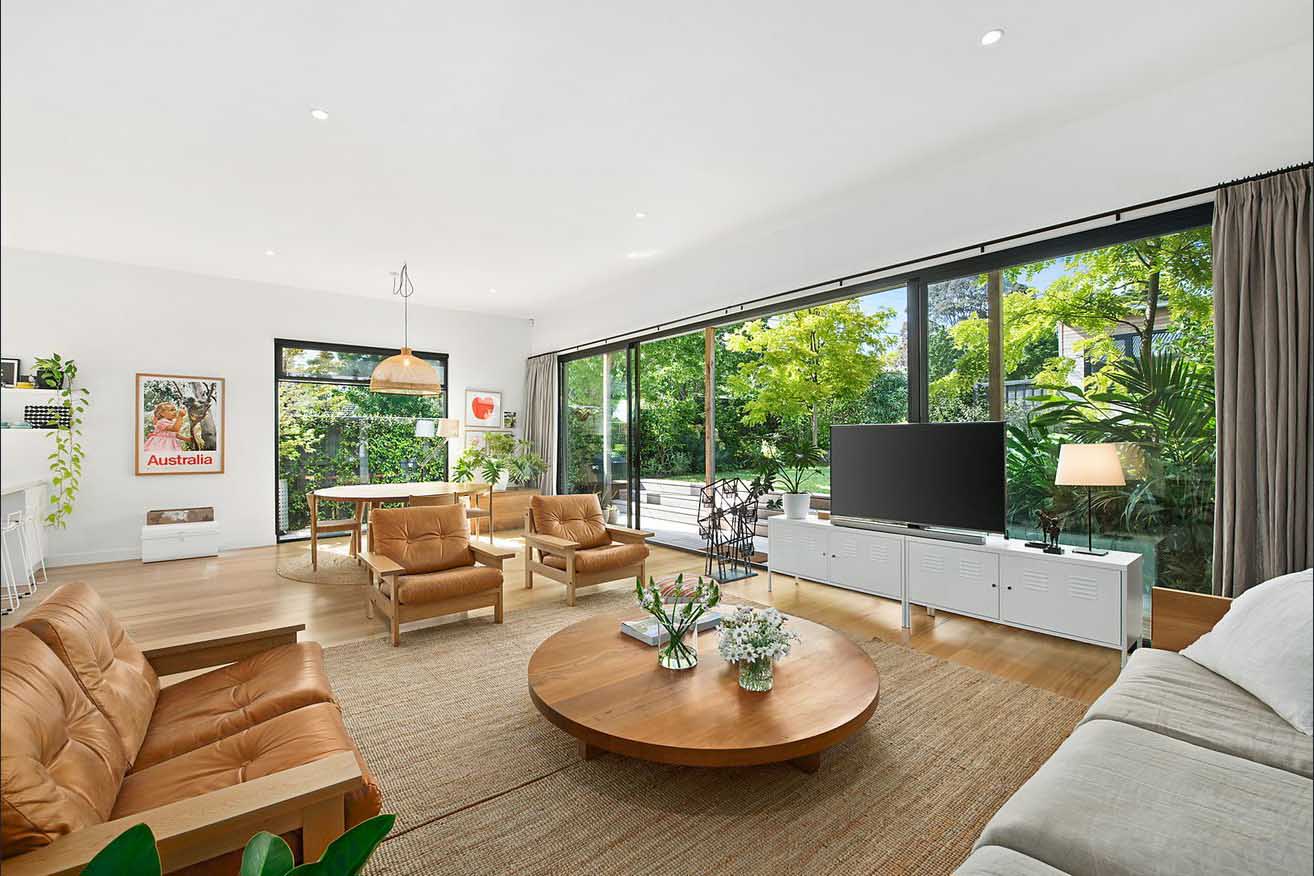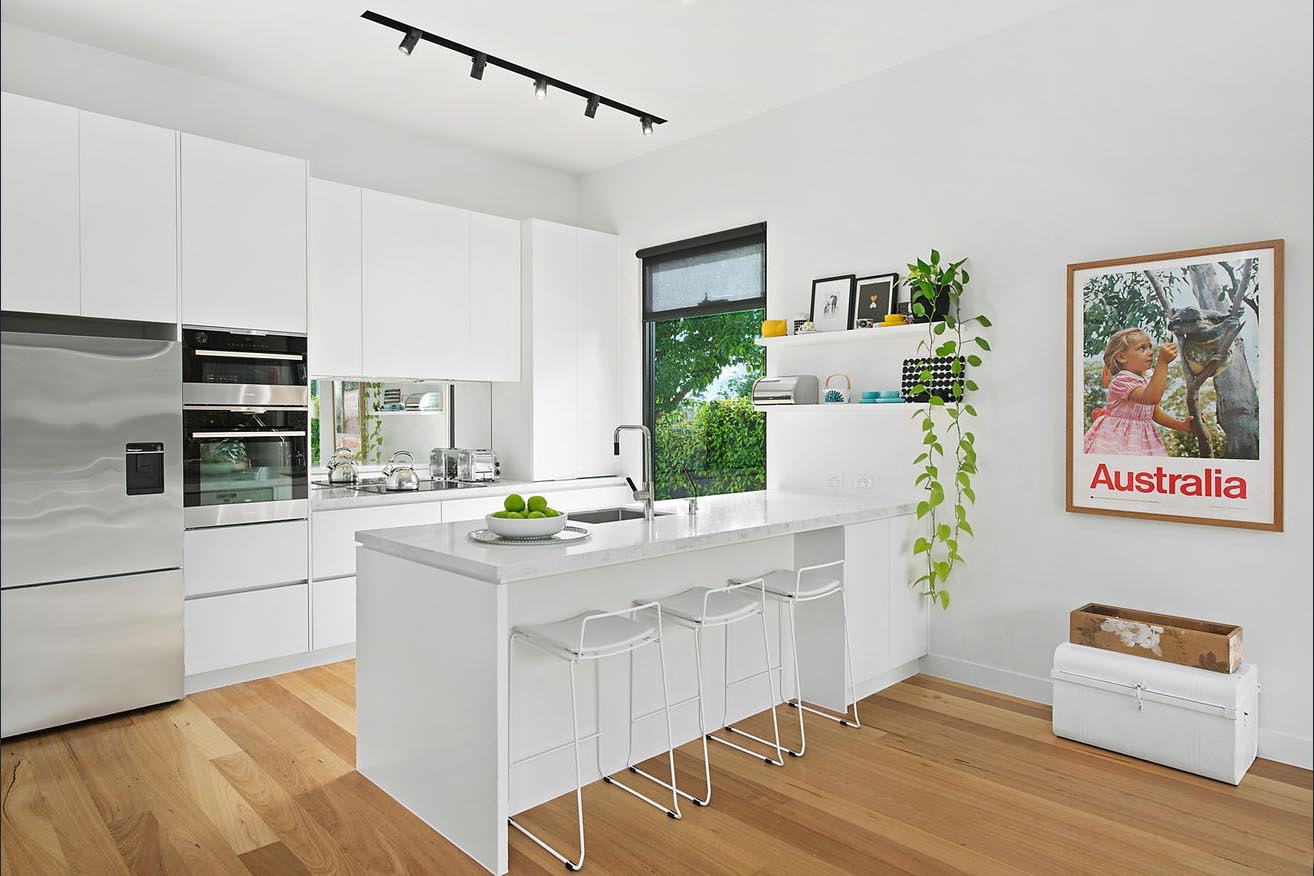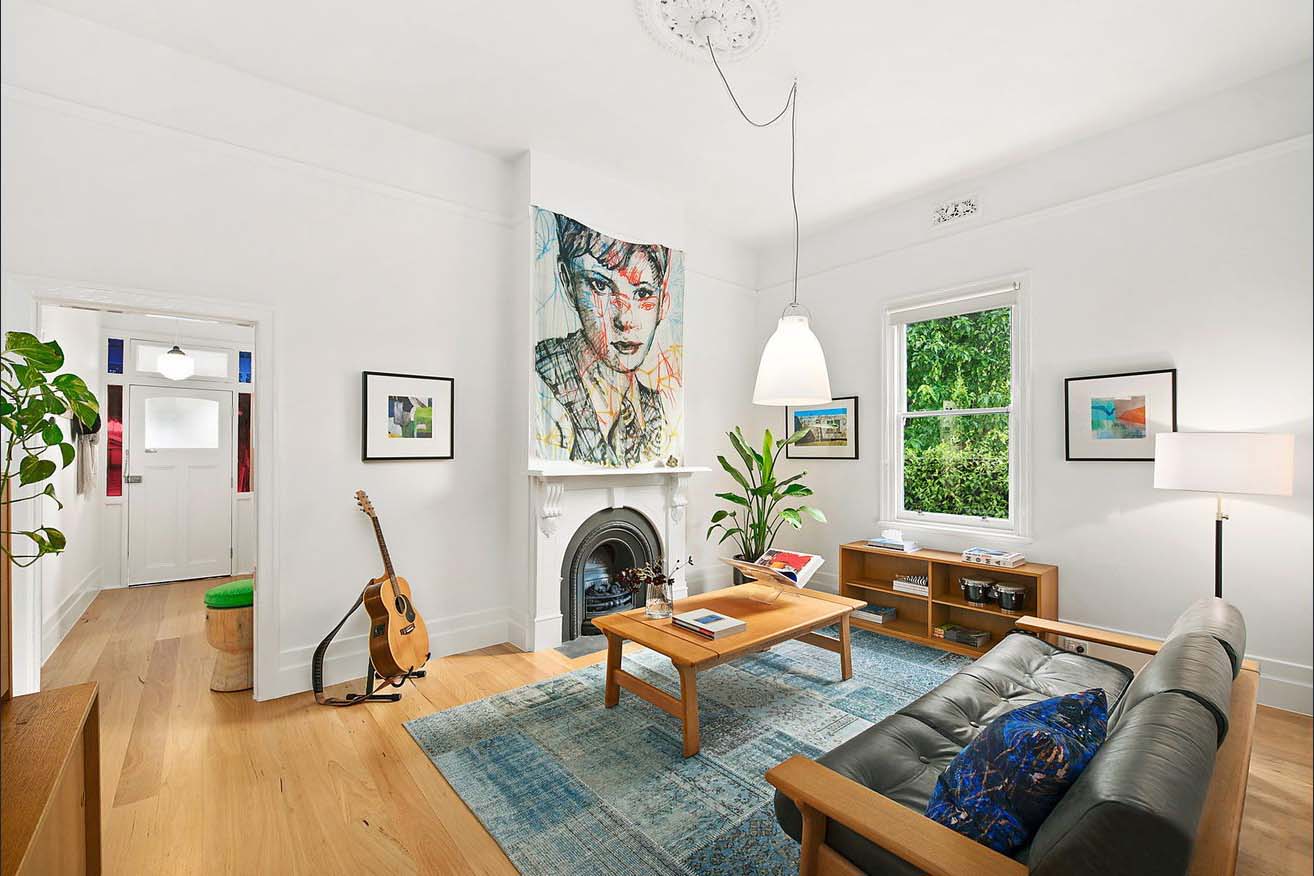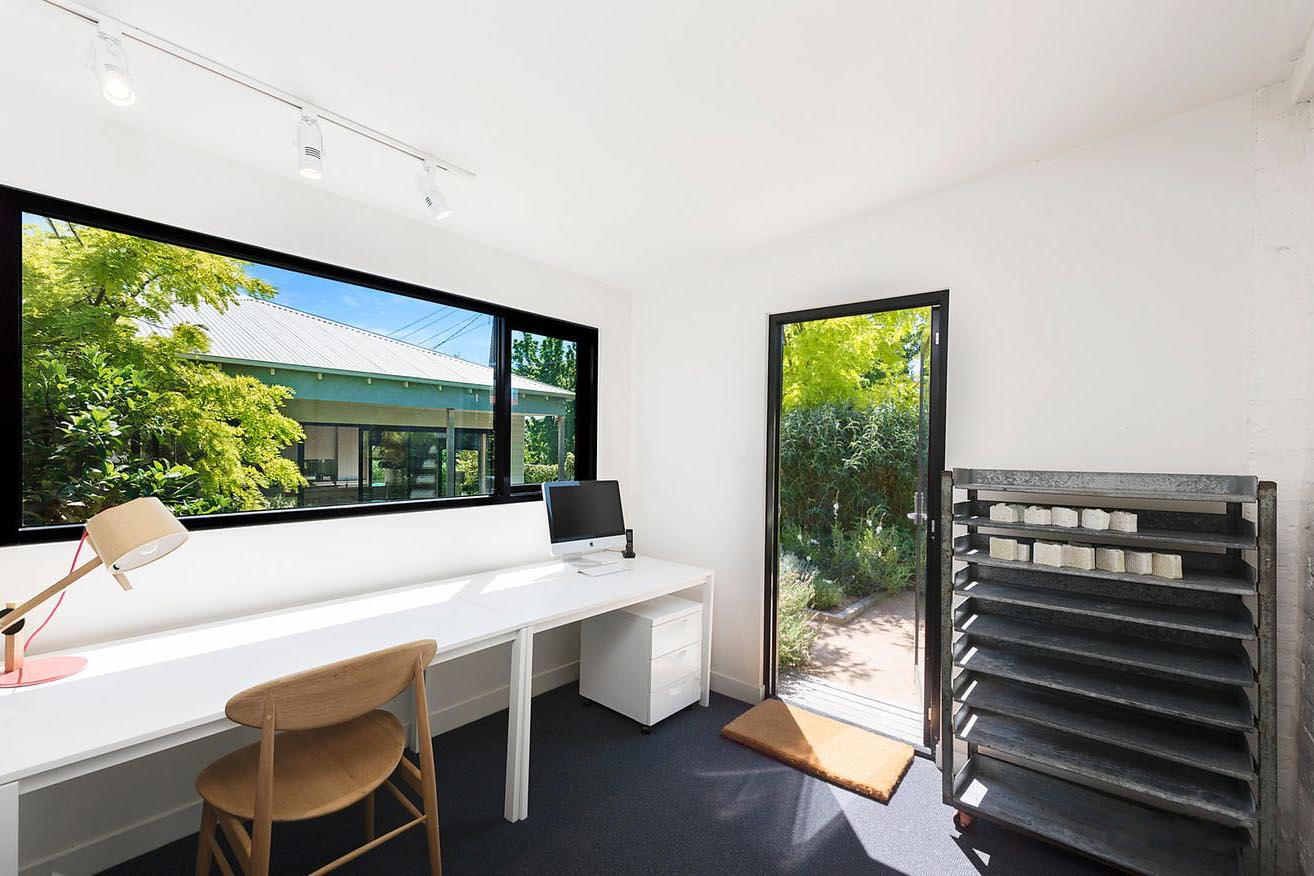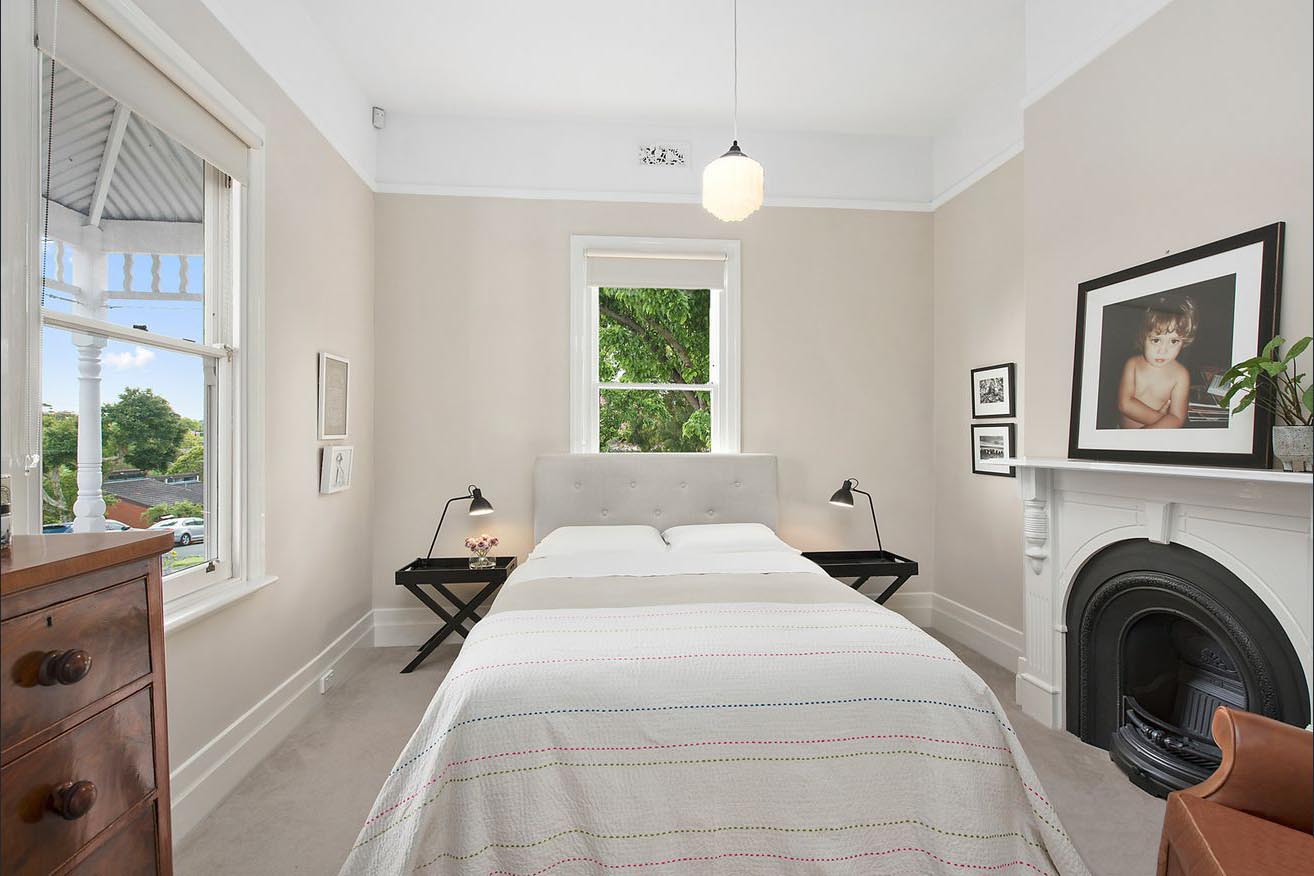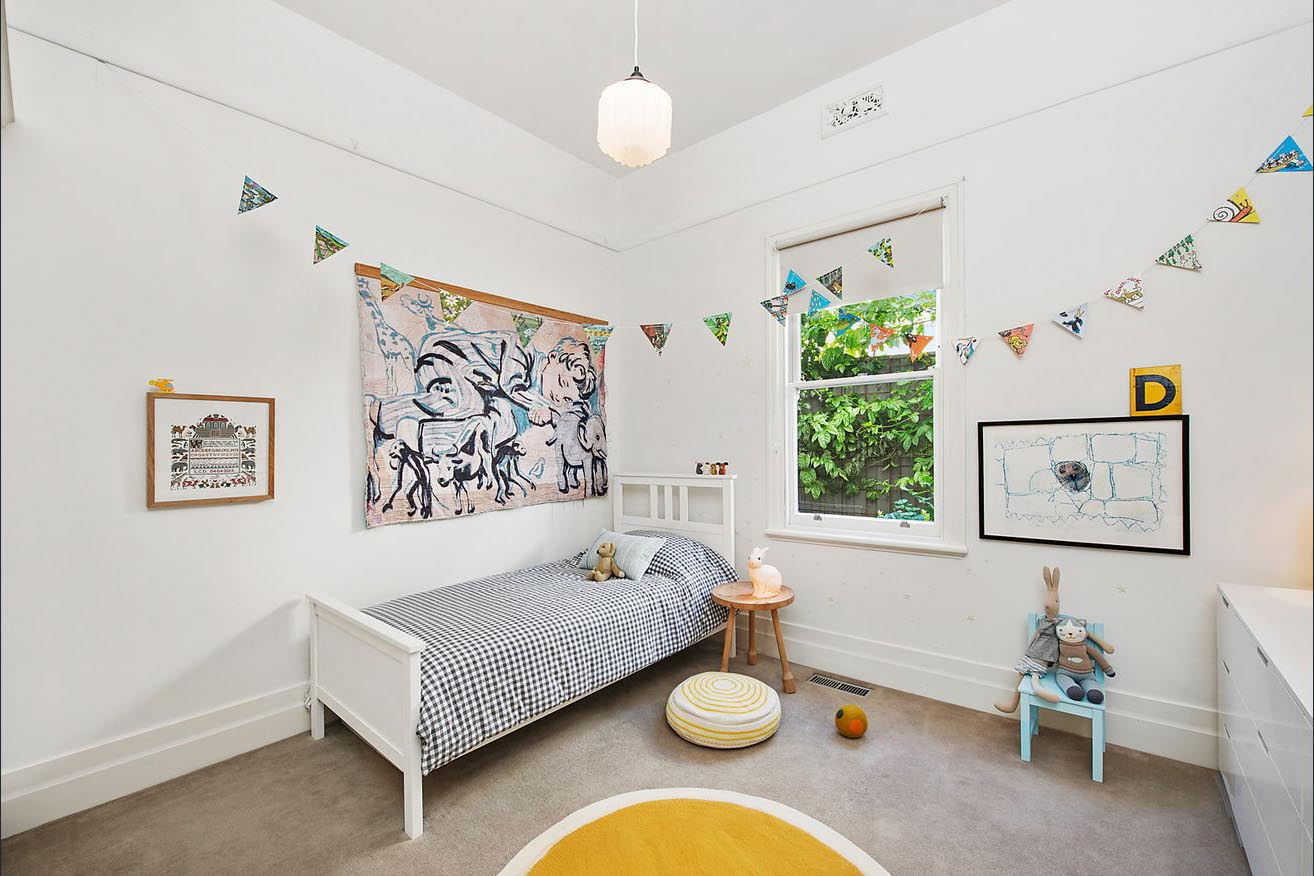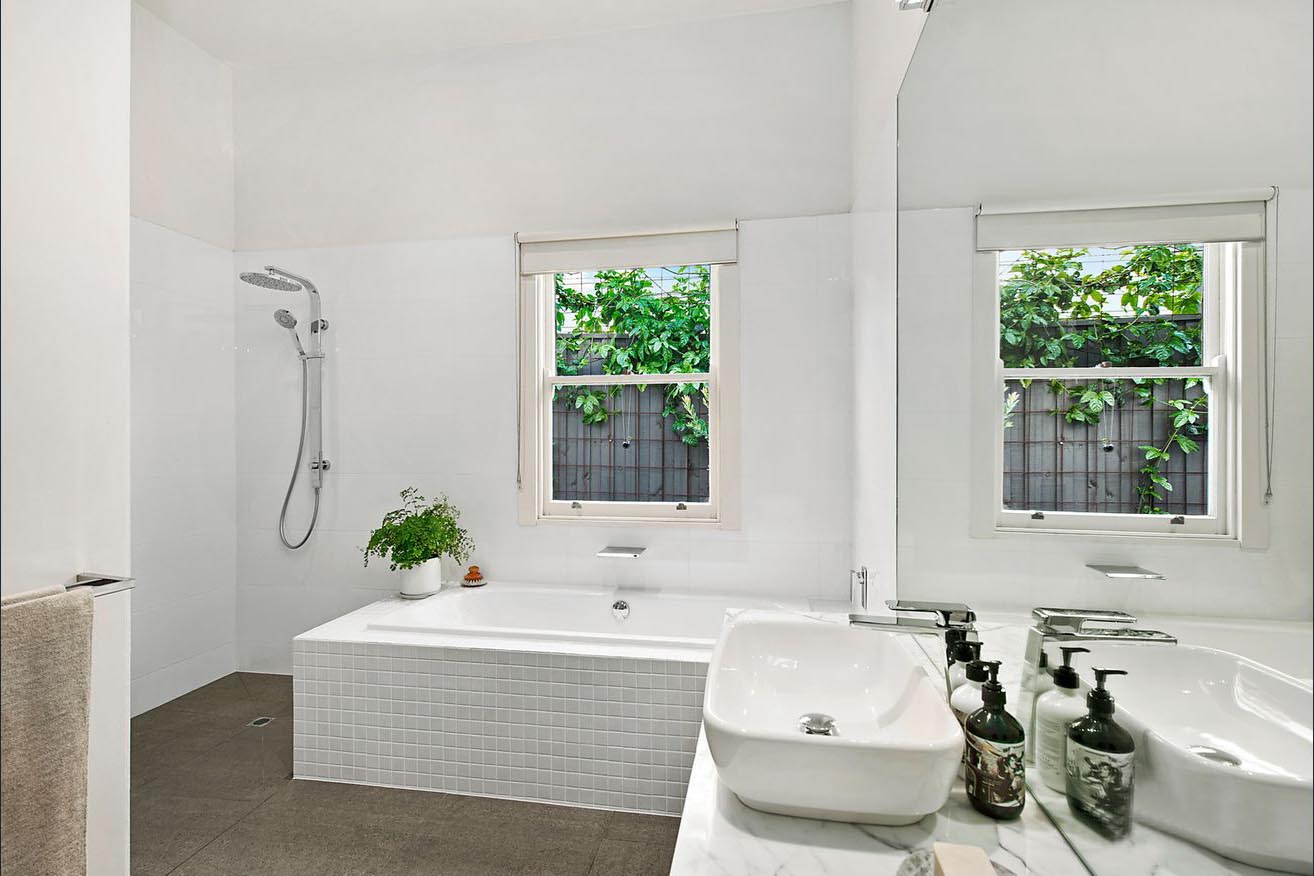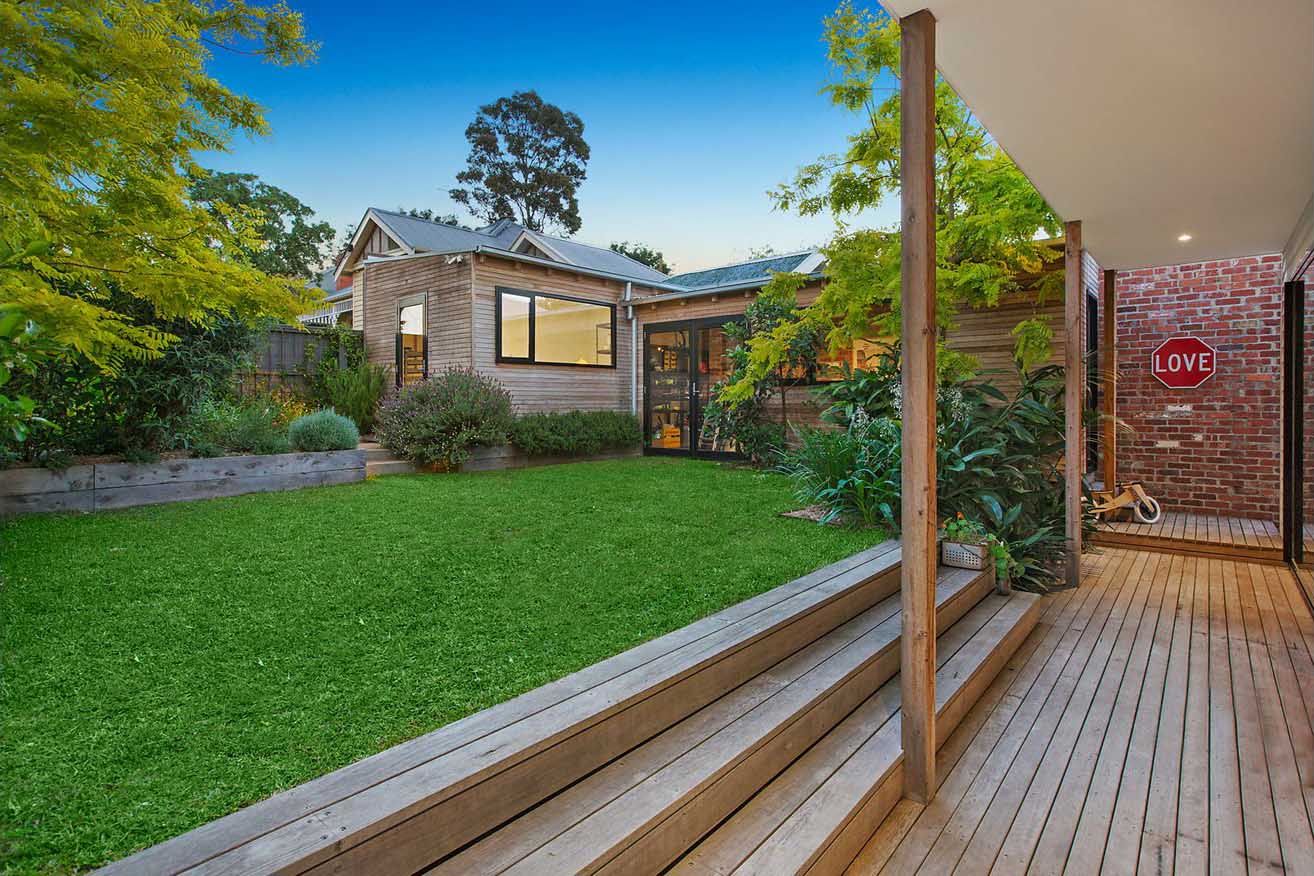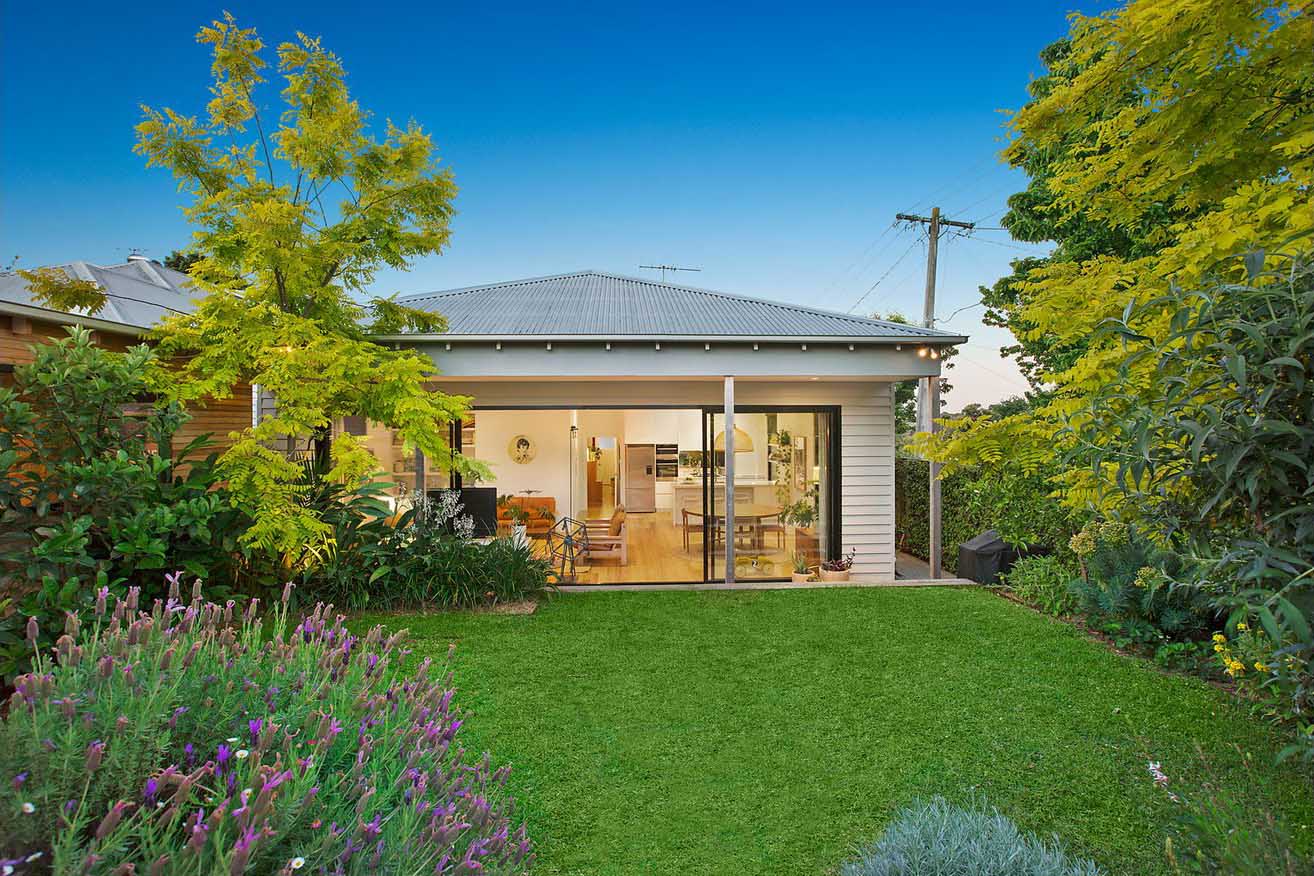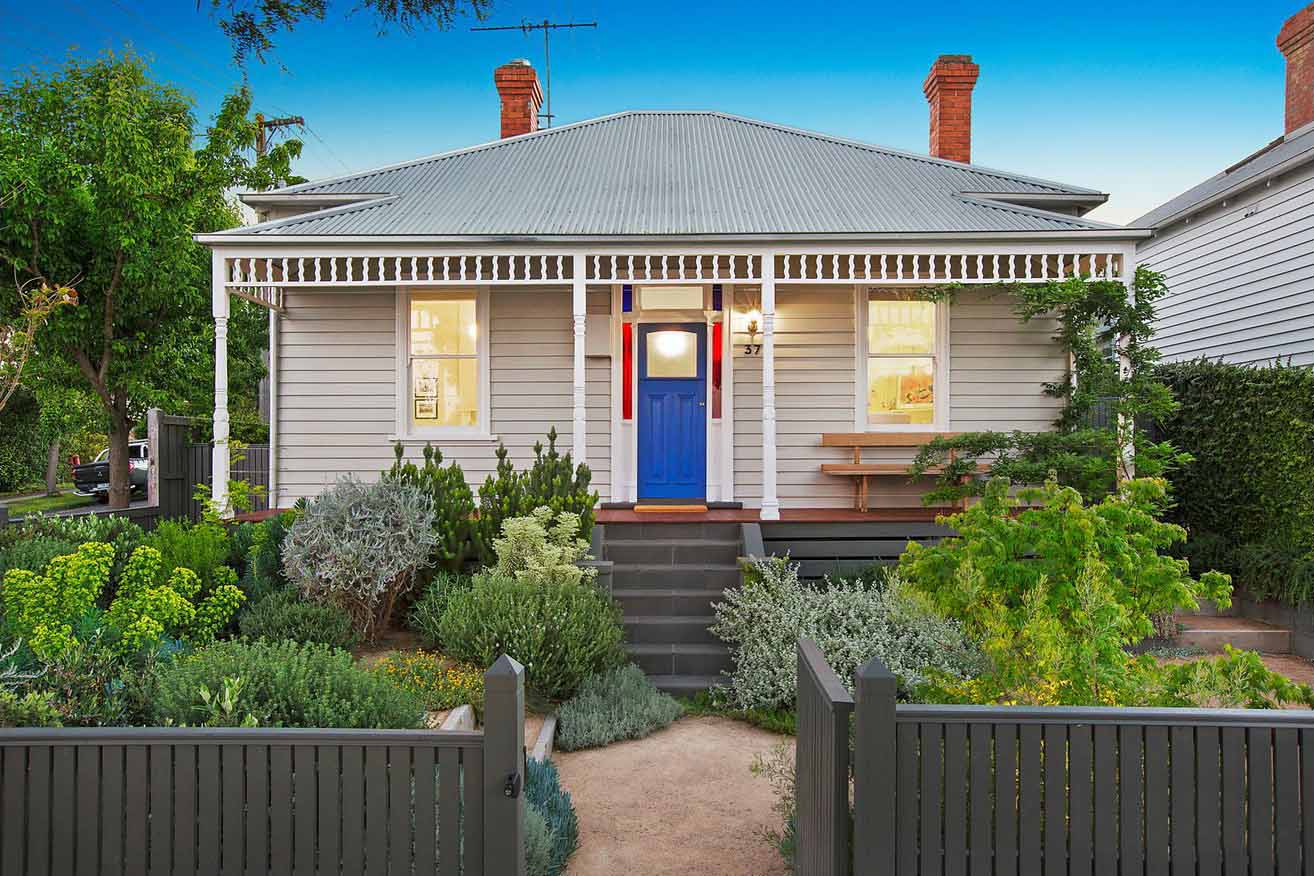 Tasked with taking a modern approach to this heritage-listed home, for this completed project we had to keep family in mind every step of the way. Transforming an unusable yard into an abundant space for play and entertaining, our multi-level approach gave our clients their outdoor space back.
The challenge
The property was encumbered by a heritage overlay and the external yard had different levels due to the natural slope of the land. The client's requirements were to create a family home where their young children can grow up in and it was important for the design to adapt to the changing needs of family life. We also needed to stick within the allocated budget, and create a home that integrated both internal and external spaces seamlessly so the entire family could enjoy it all.
The solution
As a growing family, a workable yard was essential and any design response would need to consider the different levels in the concept. Our multi-level design incorporated a back patio which stepped up into a lush, green yard surrounded by foliage. 
By opening up the space and incorporating an open-living floor plan for the kitchen, dining and main living area, our team was able to create a large and inviting main living area perfect for entertaining and encouraging family time. By incorporating existing features like fireplaces and doors, we were able to rejuvenate the historical feel of this home by adding modern touches across the board.