Architectural Building Design in Melbourne
With over 20 years of experience in working with Melbourne families, JKBD provides high quality drafting services to help make your dream home or renovation a reality. You'll be in good hands every step of the way, with our team of architects, building designers, engineers and registered builders. We're one of the leading architectural drafting companies in Melbourne, with a portfolio of some of the city's most highly regarded building designs.
High quality home design drafting
We devote time and attention into ensuring that your new home is liveable, sustainable and designed precisely to your preferences. We're skilled in all aspects of the design process and can assist with organising permits, obtaining building documentation and constructing your new home. Our expert team is qualified in producing 3D drawings and plans for small to large scale projects. We can work with you to develop your home, extension, renovation, town house, unit or city residence across Melbourne.
Get in touch with our building design consultants
We're experienced in working on a diverse range of projects with families throughout Melbourne. Our qualified team of architects, builders and designers are here to listen to your needs and bring your ideas to life. To find out more about our services, give our expert team a call on (03) 9886 8000 or send us an email at info@jkbd.com.au.
Book an initial consultation with one of our building design consultants test
Ready to bring your ideas to life? Let's talk. All our residential properties are crafted and designed to suit your unique vision. To book in a free consultation with one of our building designers, give the team a call, and we can start a conversation to discuss your options and assess development feasibility.
Why choose JKBD for your drafting services in Melbourne?
Working in conjunction with our expert Architects and Building Designers will allow you to have incredible technical drawings to construct buildings, infrastructure, new homes, extensions, and multi-unit developments. If you're all about sustainable living, we can help with that too. Our range of services exceeds any other company. We're excellent listeners and take the time to understand all your needs and requirements. From there, we set to work on turning your dreams and visions into reality.
Architectural drafting services
Our drafting services are aligned with your goals and specially tailored to your needs. For example, we draft site plans, floor plans, roofs, electrical layouts, and building sections. We even give a digital presentation of elevation drawings so you can gain an idea of what your building will look like when it's completed.
Our team is a group of experts who are committed to meeting deadlines to prevent delays and cost blowouts.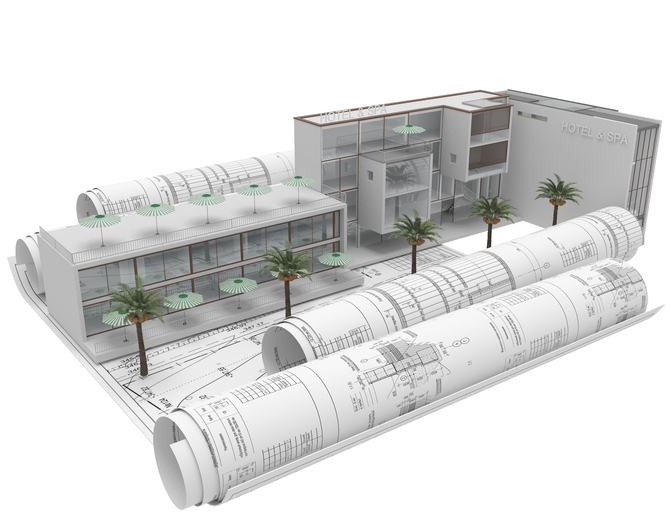 Elevation drawing presentation
An elevation drawing shows you a building as if you're viewing it from the front or side. It gives you an insight into how your new construction will look when it's completed. We breathe life into any design, making it jump off the page with our unique presentations to show you some key building features such as:
The outline of your
new building/extension
Any openings, for example, doors and windows
Any exterior builds like decks, porches, steps, etc.
Heights and lengths of walls
This presentation is concise when it comes to your building design and ideal for obtaining an overall feel of your exciting new project.
A site plan is a plan that clearly shows any improvements to a given property. It points out existing buildings in addition to new installations. Our professional architects examine the site plan with a fine-tooth comb by completing a detailed site analysis considering the surrounding buildings and any essential characteristics. They then complete a large-scale drawing to illustrate the proposed development, including title block, project name, etc.
We offer refreshed site plans if the building hasn't commenced right away and you have let too much time lapse since approval, if changes are required by the council, or are identified during the building process.
Our team is a group of experts who are committed to meeting deadlines to prevent delays and cost blowouts.
All-Inclusive Development Plans
We offer tailor-made packages for a range of jobs for both small-scale residential construction to those much larger and more complex projects. We're apt at providing you with all-inclusive development plans and are with you all the way from the early concept stages to the final construction stage. Our qualified staff have a wealth of experience and will ensure timely delivery on all projects, saving you money in the long run. If you have any questions, contact our expert architects.
Curious about what our Architectural Designers can do for you?
Let us help you realise your dream home from sketch to model in more ways than one. 'Safe design' and legislative compliance are paramount when undertaking any design process. We ensure this is fully embedded into our design process and is communicated to the relevant stakeholders. Adhering to codes of practices is what guides us on any project.
We're intent on ensuring that no hidden costs rear their ugly head, so to speak, by providing reliable quotes through precisely calculating material quantity. This prevents any overrun of costs and limits variations in your budget. 
If you have any questions, contact our Architectural Designers